The very mention of Seychelles brings a look of surprise to many uninformed travellers. A lot of them search for answers to basic questions such as "Is Seychelles a country?", "Where is Seychelles island located? Is it located in Africa?", "Is Seychelles a Muslim country?", etc.
One should not be confounded when it comes to a nation so magical. Blessed with beautiful nature and a vibrant culture, Seychelles should figure on your wishlist even if you don't have the answers to all the questions. We'll make this easy for you by addressing most of the confusion.
Is Seychelles a Country or City?
The Republic of Seychelles, though small, is not a city. It is a country consisting of 115 officially recognized islands, and many more unnamed ones. This archipelagic nation has a tropical vibe, with sandy and rocky beaches, granitic hills and dense forests and plantations that call it home.
Within Seychelles, there are 26 administrative regions which form the inner islands in the shallow bank. The rest of the islands are part of the Outer Islands which are also known as Coralline Seychelles. The local government asserts that there are 155 islands under its purview, in addition to 7 reclaimed islands.
Where is Seychelles Island Situated?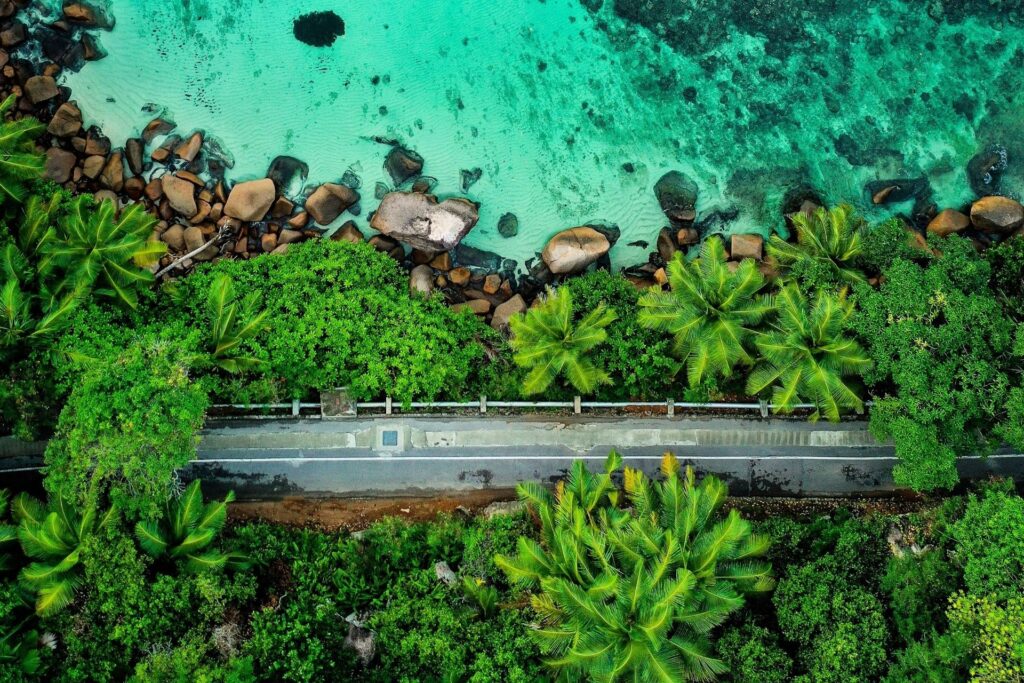 Seychelles is located in East Africa, off the coast of the mainland. This archipelago sits in the Indian Ocean, in the area that is known as the Somali Sea. Due to its tiny size, it may be difficult to locate Seychelles on a regular-sized globe.
If you are thinking to yourself, "Where is Seychelles located in the world map?", the official coordinates of Victoria – capital city of The Seychelles, is 4°37′ South (latitude) and 55°27′ East (longitude). For reference, remember that it is 932 miles to the east of mainland Africa.
When you know Seychelles is located in which continent, you will someday want to explore the nearby countries as well. Southern Africa has gems like Madagascar, Mauritius, Mozambique, Réunion, Tanzania and Kenya, which are quite close to Seychelles.
Specifically, Seychelles is located 994 miles away from the coast of Kenya and 835 miles from Somalia. The country is mainly formed of granitic islands, but also has a few coralline isles and sand cays on top of the corals.
The next time somebody asks you "Is Seychelles located in Asia or Europe or India?", you should be confidently able to tell them about its African heritage and affiliation to the African Union.
Seychelles Map from India
Now that you know Seychelles is located in which ocean, you'll probably be tempted to travel there from India. Seychelles is approximately 3,794 km away from India. The exact distance may vary depending on the departing city in India and arrival island in Seychelles.
Even though both the countries are in different continents, Seychelles being in Africa, and India in Asia, the shortest flight that connects them takes only 4 hours and 25 minutes. Seychelles is located in the southern hemisphere, which results in the weather cycle to be the opposite of that in India (which follows the weather pattern of the Northern Hemisphere).
How to Reach Seychelles from India
There used to be a sea route between India and Seychelles for leisure travel, with a luxury cruise to boot. However, it is no longer in operation. While a ship tour to this country is possible in the future, current routes are only for trade and political cooperation purposes. Nevertheless, the aerial route is open, and the most convenient way to get here.
Seychelles International Airport is the main airport for international arrivals and departures. Located on the island of Mahé, the airport is also known as Aéroport de la Pointe Larue in French. To fly to the other islands, this is where you can catch local flights.
To reach Seychelles from India, one can take flights operated by Air Seychelles (the national carrier of this East African archipelago) and Air India (national carrier of India), which fly direct. Other airlines with one or more layovers on their route are Etihad Airways, Emirates, Turkish Airlines, Kenya Airways, Ethiopian Air and Qatar Airways.
Indian cities that have readily available flights to Victoria are Mumbai, Delhi, Bangalore, Kolkata, Chennai, Hyderabad, Ahmedabad, Goa and Cochin. The cost of air tickets can range from INR 25,000 to INR 60,000 for the return journey in economy class.
Furthermore, if you wish to go to an island other than Mahé, you can take domestic flights or charter a private jet to any of the other 14 aerodromes in Seychelles, some of which are just an air strip. You will be able to reach locations such as Desroches, Praslin, Marie Louise Island, Frégate Island, D'Arros Island, Alphonse, Farquhar, Assumption Island, Bird Island, Coëtivy, Remire Island, Platte Island, Denis Island and Astove Island.
The Best Time to Visit Seychelles From India
If questions such as "Is Seychelles a safe country?" often play on your mind, you should relax because this nation is as safe as any popular beach destination can be. Just remember to keep your valuables like jewellery or extra cash and important documents like your passport and insurance papers in your hotel safe, you should be fine.
Only a basic level of alertness and presence of mind at busy sightseeing spots are required to see that you come across no unpleasant experiences. Seychelles is a tropical destination, with hot afternoons and pleasant mornings, evenings and nights. It rains often as the country has a year-round wet season, with March and June to September being relatively dry. These are hence the best months to visit Seychelles.
Seychelles' weather requires plenty of sunscreen with a sun protection factor (SPF) of at least 50. In any case, the average temperatures range from 24 degrees Celsius to 30 degrees. A large sun hat, some light summer dresses, shorts and cotton t-shirts will serve you well. It is also good to bring an umbrella along, in case it rains during your holiday.
If you consider activities to do in Seychelles, the best time to visit for diving is when the visibility is good and it is not raining. Wet days are not so bad if hiking and Seychelles walking tours are on your itinerary. If you are looking to skip the tourist rush during the high season, visit in autumn or spring.
Is Seychelles Good for Honeymoon?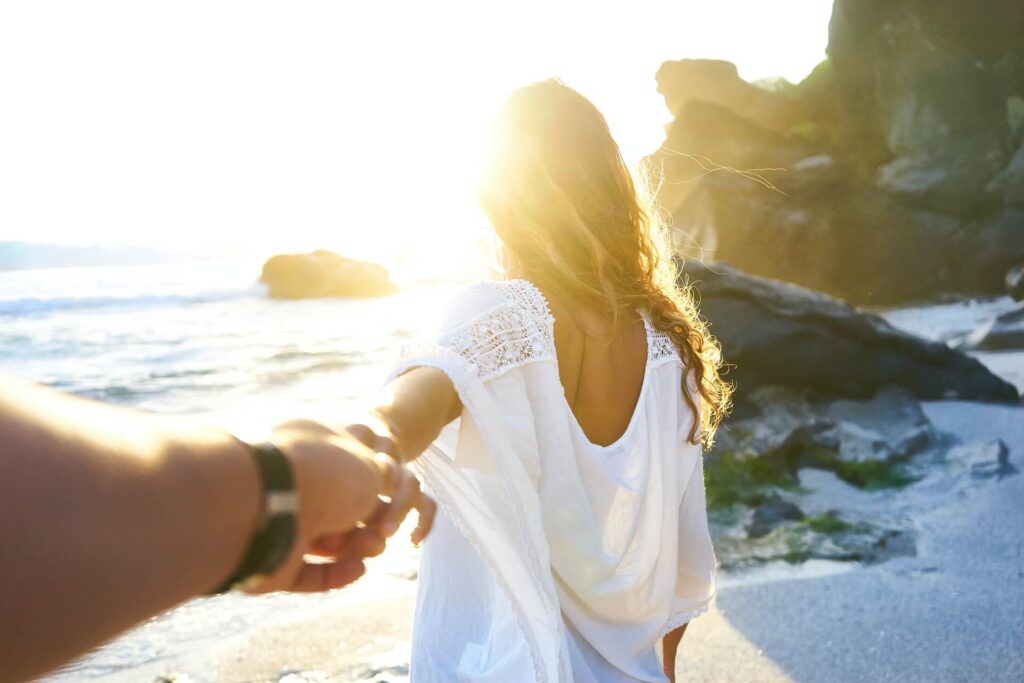 Seychelles is one of the most coveted locations for honeymooners. Romantic candlelight dinners by the Somali Sea, couple massages in your private villa, and tranquil atmosphere of the beaches make this one of the best countries to visit for a honeymoon. Some of the finest resorts in the world are in Seychelles, awaiting to welcome both newly married couples and those celebrating their anniversary. Checkout our India to Seychelles Honeymoon Packages for more details.
Seychelles is famous for its laidback scene at the beaches, while its high-end restaurants cater to sophisticated tastes. Book a Seychelles vacation package that not only takes you across islands and shows you all the well-known sights, but also leaves enough room for you to explore the country by yourself. Solo travellers won't be bored either, thanks to the self-paced tours one can do here.
India to Seychelles tour packages for families generally include the hotel stay, breakfast and a few excursions. You can make your holiday more exciting by purchasing add-ons that let you experience the underwater (through diving or snorkelling), the plantations (through guided walks and hikes), and the old-world charm of the city which has heritage structures jostling for space with each other.
Foodies should go one step further by making a list of things to eat and drink in Seychelles. Seychellois food is the culmination of myriad styles such as African, Creole, French, Chinese, British and Indian. One will find everything here – from healthy salads to aromatic seafood to succulent meats to lip-smacking desserts.
Is Seychelles a Muslim Country?
Once you understand that Seychelles is a nation in itself, several other questions arise – some pertaining to the dominant faith, some relating to Seychelles' history & culture, and some that concern its demographics. Visitors often want to know "Is Seychelles a Christian country/ rich country/ Francophone country/ developed country European country?"
Let us clear the air, one step at a time. First of all, The Republic of Seychelles has no state religion. That means, the citizens, expats and other visitors can follow whichever faith they like. Even though Christians constitute over 89% of the population, Seychelles is not officially a Christian nation as it does not impose Christianity on anybody, even if they wish to become a citizen.
Different sects of Christianity represented in the local population are Roman Catholic, Protestant, Seventh – Day Adventist, Anglican, Pentecostal, and others. Apart from Christianity, Seychellois people also constitute of Muslims, Hindus and other minority groups.
Some people often think Seychelles to be a part of Europe since its culture reflects heavy influence of French and British ways of life in terms of language, cuisine, architecture and political design. In the past, Seychelles was a French colony, and later, was under British power. However, those years of slavery and obfuscation are long gone.
After Seychelles' independence in 1976, it has been functioning independently. Nevertheless, the cultural ways of the Europeans have remained, in most cases, naturalised and integrated into Seychelles' indigenous Creole culture.
The national language of Seychelles is Seychellois Creole, which is spoken by the majority of the population. Along with it, French and English constitute the 3 official languages of the country. Tourists will frequently find French names of islands, restaurants, locals and hotels in Seychelles. But you don't have to speak French (or even Creole) to converse with most people. English works just fine.
Is Seychelles a Tax Haven?
While this information may not benefit tourists much, it helps to know that Seychelles is a tax haven, and a pretty popular one at that! Its stable political system and exemption of corporate tax make it attractive to business owners, especially those who wish to open an offshore business.
There are several factors that make Seychelles a tax haven for the offshore business of international companies. The corporate regulations are flexible and seek to benefit the directors and shareholders of the organization. Compliance requirements such as reporting and accounting are not mandatory for such corporations.
There is no currency control in Seychelles, removing any restriction of bringing foreign money into the country or taking any reserve currency out. Additionally, the functioning of the offshore businesses is kept strictly secret, ensuring enhanced privacy to business owners.
Investors should know that it is fairly easy to open an offshore business in Seychelles. Besides, no paid-up capital is required during the registration. Offshore bank accounts allow businessmen to make cross-border transactions at ease.
One might be curious to understand why Seychelles eagerly gives up all control when it comes to offshore businesses. It is primarily to pump in money into the domestic banking system. Liquidity is good for the economy, spurring the issuance of loans and increasing consumption, which ultimately raises the need for production and improves the country's GDP.
Seychelles is the richest country in Africa, with a per capita nominal GDP (Gross Domestic Product) of USD 17,448 (as of 2019). It also has a high HDI (Human Development Index), indicating the wellbeing and quality of life of the Seychellois people. However, disparity in income is also very high in this country, making it a place both for the very rich and the very poor.
It is no surprise then that the country comes across as a bit expensive, no matter which part of the world you are from. Don't be surprised if the luxury resorts in Seychelles burn a hole in your pocket!
---
One can keep asking endless questions about Seychelles, yet get nowhere. The best way to discover this dreamy archipelago is to make your bookings and hop on that plane. Seychelles will make you fall in love with it in no time!