Seychelles is said to be one of the most romantic destinations in the world. The picturesque beauty of islands with a wonderful collection of coral reefs, palm fringed beaches, white sparkling sands and the green vegetation will tell you the reason why it's one of the most preferred holiday destinations for travellers from Bangalore. And the best way to experience this paradise is by opting for our all-inclusive Seychelles tour packages from Bangalore.
Seychelles located in the western Indian ocean, comprises a cluster of 115 islands occupying a land area of 455 sq km. The islands are of two types inner granitic islands and outer coralline islands. Mahe is the largest island. Most of the islands in Seychelles are unpopulated.
The beaches here are world famous for its pristine beauty. The uncrowded beaches are the best place to relax or to enjoy the various water sports in Seychelles. This country has a pleasant tropical climate year long.
Being one of the most romantic destinations, holidays in Seychelles are popular among honeymooners and couples from Bangalore. If you are interested in spending your holiday in Seychelles, check out our all-inclusive Seychelles tour packages starting from Bangalore. Our packages come with the best resorts in the country, flights from Bangalore and Seychelles local sightseeing in a luxurious private cab.
All-inclusive Bangalore to Seychelles Tour Packages & Sight-Seeing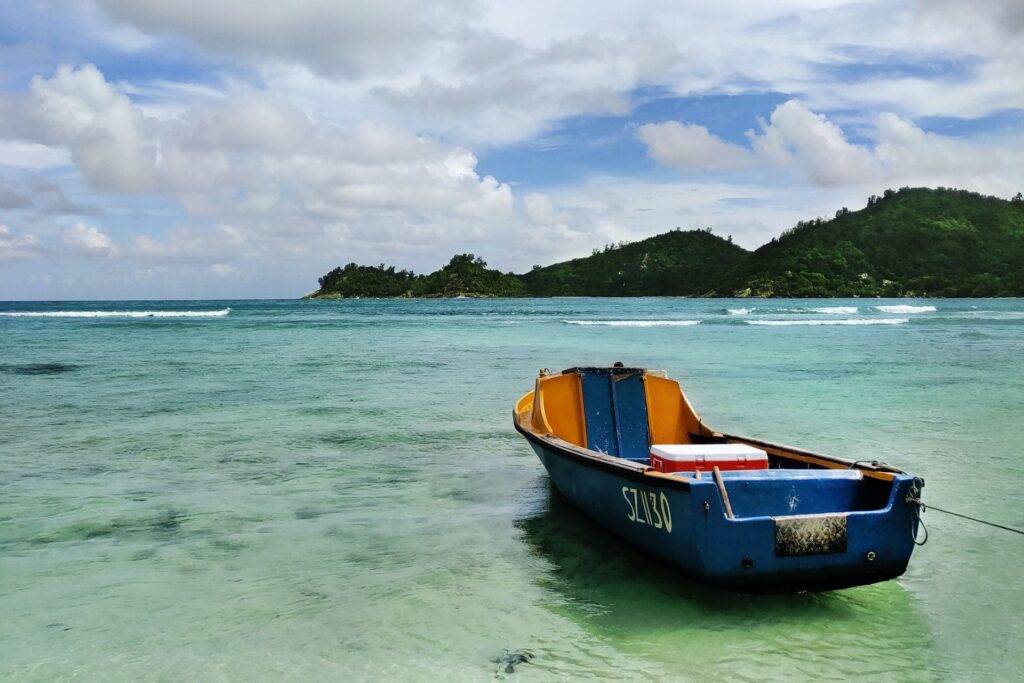 The holidays in Seychelles relax your mind and soul. Our special Bangalore to Seychelles holiday packages will make your journey more comfortable and soothing. We will do everything in advance to avoid any last minute confusion.
In Seychelles you might get confused on choosing which island to spend your time as there are so many islands. But not to worry, our travel advisors will help you choose the best islands and also the best hotels. Mahe is the choice of most of the people for holidays, because Mahe houses lots of secluded beaches and the only international airport of Seychelles is in Mahe island.
Our Bangalore to Seychelles holiday packages offer you the most beautiful resorts by the best beaches in the country. This nation offers its tourists with so many entertaining and recreation options.
Diving, swimming, paragliding, windsurfing, jet skiing and so many other interesting water sports in the Seychelles are there to entertain you. You can choose to include these as add-one while finalizing your package or avail them once you reach the destination.
We have included all the wonderful recreation and entertainment facilities in your holiday packages and also have given incredible discounts. We understand the value of your money and needs. Our customer's satisfaction is our satisfaction. Our aim is to make your holidays in Seychelles an amazing experience.
Why Choose Us?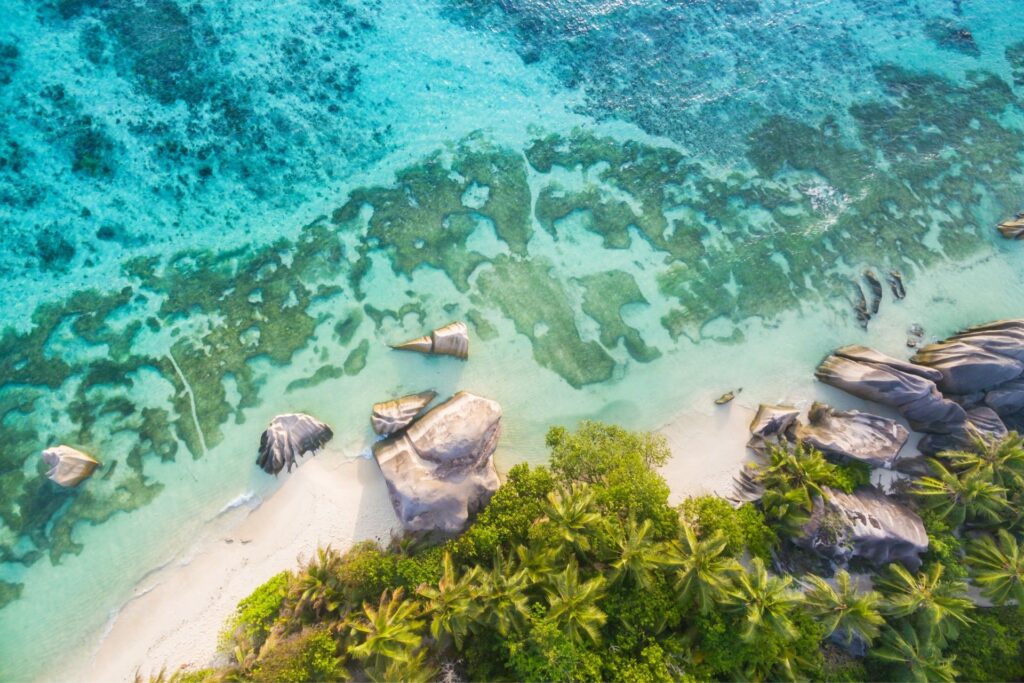 Seychelles Tourism is one of the top travel agencies and operates Seychelles packages starting from Bengaluru. We also have an exclusive list of Honeymoon packages to Seychelles from Bangalore. We have a presence across PAN India and many other destinations all across the world.
We handle everything regarding your trip to Seychelles from Bangalore. The high quality service and hospitality made us the most popular travel brand in Bangalore for destination Seychelles. Our packages to Seychelles offer you the most beautiful days of your life.
We will do hotel and resort booking in advance as soon as you confirm the package. Our catalogue has the most wonderful hotels and resorts in the country and has specialised packages that will fit your pocket and satisfy the need for luxury. Our team has personally visited and stayed in each and every resort in our catalogue. Only once we are satisfied with the amenities and comfort, we present them to our guests.
Best Time to Visit Seychelles from Bangalore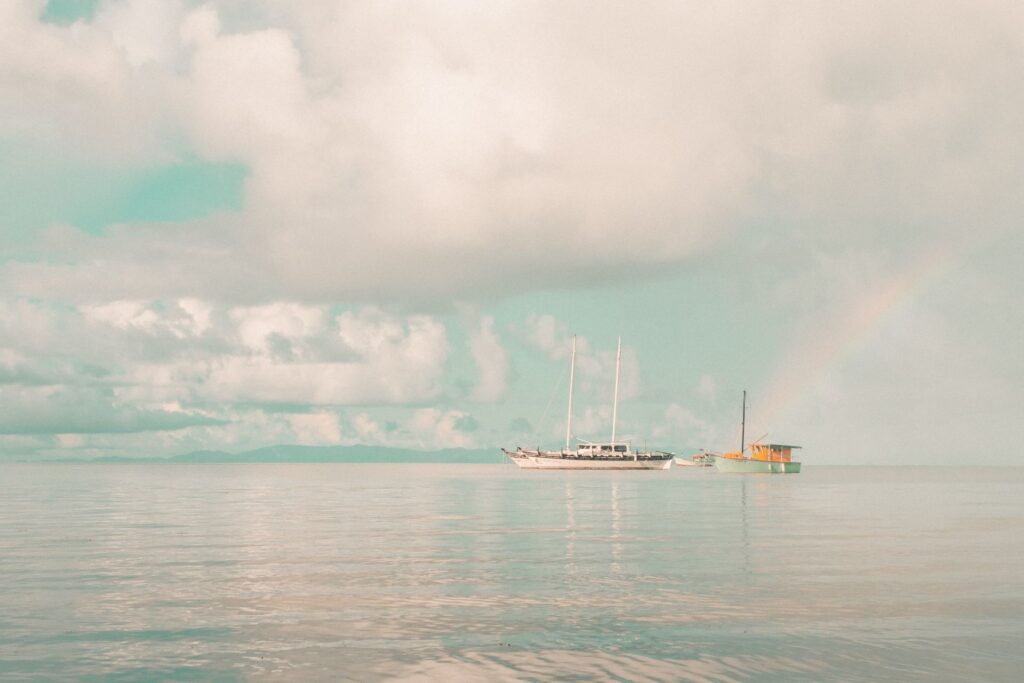 Seychelles is a year round destination and tourists flock this place in huge numbers to enjoy various water activities and laze around the beaches. The best time to visit Seychelles depends on various factors and personal interests of the travelers. However, the shoulder season from April to May and October to November is considered as the best time to visit Seychelles.
The shoulder season is the transition period of the hot and humid northwest trade winds (from November through March) to the cooler southeast trade winds (from April through October). The weather is pleasant during this time with the ideal temperature being around 27°C. The mild weather conditions makes it perfect for sunbathing, exploring the wildlife, and enjoying water sport activities like scuba diving and snorkelling.
Hotels & Resort options with our Bangalore to Seychelles Packages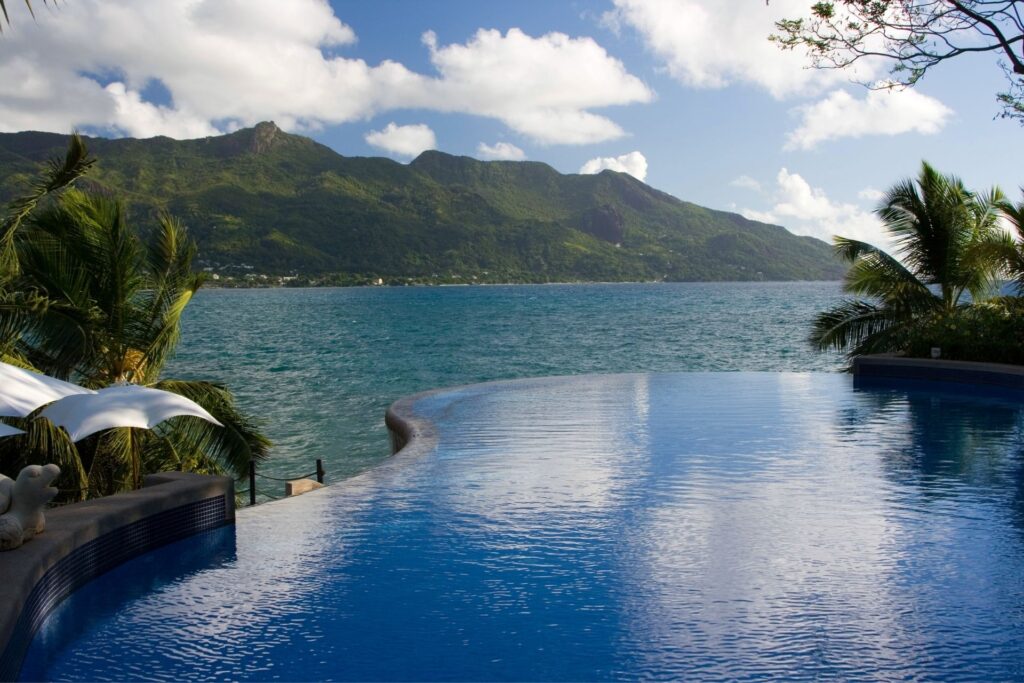 A laid back holiday in the tropical paradise Seychelles, watching the scenic beauty of beaches, coral reefs, lagoons, the comforting greenery, wide and rare variety of plants, animals and fishes. Staying in the luxury of wonderful resorts located on the beach side offering exotic spas and fine dining restaurants is an out of the world experience.
We have both luxury and budget hotels in our list. We understand the needs of our guests and are happy to do anything to satisfy your needs. We have included a wide variety of hotel and resort choices and options to make your journey more beautiful.
To explore the beauty of Seychelles completely you have to stay on the island. Staying on these islands is a different experience. Many star hotels in Seychelles provide amazing recreation and entertaining options. There are fine dining and spa options in most of the star hotels. Some of the most popular star hotels in Seychelles from our catalogue include:
Le Meridien Barbaron
Le meridien Barbaron, one of the most popular star hotels in Seychelles is located on the west coast of Mahe island, the largest island of Seychelles. Surrounded by tropical gardens, indigo lagoons and sparkling white sands Le Meridien Barbaron itself is an amazing view.
The hotel has all the facilities and provides an amazing view of the natural beauty of the island. The conference room of the hotel can accommodate upto 150 people in surroundings and can be extended to the beach. The hotel has a rooftop sundeck, an outdoor swimming pool, a snack bar, two restaurants, and a bar.
Banyan Tree
Staying in a Banyan tree star hotel will be an amazing experience with the fabulous view of Indian ocean, palm trees and lush tropical forest. Banyan Tree has the very best of traditional Seychelles architecture. The pool villas and spacious verandas in the hotel will be a refreshing experience. It is one of the most preferred hotels by our guests with our Bangalore to Seychelles tour packages.